Warehouse Storage
Receiving, Inspection, Inbound, Outbound, Inventory Management, Inventory Reconciliation, and more. With your business and your trust in us, we will help your logistics and delivery needs to local consumers and your storage needs, with ease!
Order Processing
Order Receiving, Packaging, Marking, Label, etc. To make order processing fully automatic, you could use our ERP for all your order management. Or patch all your order information via API to our system.
Packaging and Distribution
We partner with all major Logistic companies to offer you One-Stop logistics and distribution services. We offer packaging and distribution services. And we can help you lower your shipping rates and increase your shipping efficiencies by choosing the best shipping methods and carriers based on your distribution method and destinations.
Returned Package Processing
We provide package return and exchange processing services to match your after-sale service. Services include but are not limited to Package Inspection, Repackage, and Returned package disposal.
Dropshipping
You will only need to send your products to our warehouse. We will handle the order; pack and ship on your behalf. Realizing One-stop logistic and distribution service from Domestic to Oversea. No more hard work is needed on your end!
Value-added services and technical support
Besides basic warehouse storage and logistic services, we also offer value-added services like product inspection, packing, marking, return and exchange, data analysis, inventory reconciliation, tech support, and more! We can help you with superior technical solutions and help you resolve any problems from cross-border e-commerce and international trade.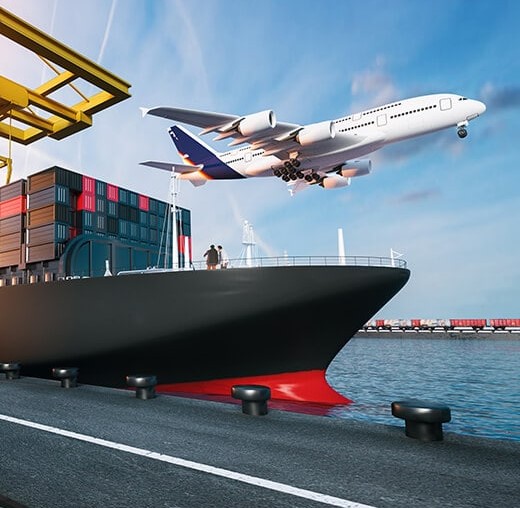 Storage Reservation
Book a storage reservation with our company so that we can have the best storage plan arranged for you. All we need is just your product category, quantity, etc.
Receiving and Storage
After your goods arrived at our site, our operators will carry out preliminary inspection and storage according to the actual situation to ensure that the goods are stored safely.
Order Processing
We will process orders accordingly and timely, including but not limited to picking, packing, marking, and labeling.
Package distribution
Distribute all packed orders with the most suitable carrier and distribution method.
Return and Exchange
In case of package return and/or exchange, we will assist with return and exchange processing, including package inspection and repackage, etc.
Cost Optimization
Centralized logistics preparation can help enterprises reduce logistics links and logistics costs in transportation.
Improved timeliness
Automated processing and real-time monitoring to improve order processing efficiency and accuracy for faster order processing
Quick Response
Establishing an efficient transportation network to ensure fast, accurate, and reliable returns processing.
Secure Transportation
Establish close cooperation with local carriers, strengthen communication and coordination, and reduce transportation risks
Local Services
We comply with local policies and regulations, have a decent understanding of local language and culture, etc. to reduce your management difficulties and help your companies solve problems efficiently